You may have heard that it's expensive to live in Spain (or you may have heard the opposite). No matter the idea you currently have, knowing how much money to budget is essential if you are planning on moving to Spain.
A new life implies facing different costs, like rent, transportation, food, and other leisure activities. So how much money do you need to live comfortably in Spain? Is it really expensive for foreigners?
Next, you will find a complete article with which you will be able to assess the REAL cost of living in Spain. We analyze the main prices you will face on a daily and monthly basis (updated for this year) and we will explore how costs differ among Spanish cities.
Let's not waste any time!
Is it expensive to live in Spain?
No, it is not expensive to live in Spain, if you compare its prices with those of other European countries. Although we find several differences within its regions, many foreigners enjoy the country as they can have access to food and leisure at a really low price.
The reason behind that?
According to OECD data, the income per capita in Spain is 3.000 USD lower than the average OECD level (around € 28.800).
Having a lower average salary, combined with an unemployment rate higher than the rest of Europe, makes it clearer why the current price levels are relatively low.
So, in that sense, as a foreigner, you will find that Spain is pretty affordable. You can enjoy a decent lifestyle at a low cost.
Of course, the price guidance and comparisons we will give throughout this article are really generic. Depending on your specific lifestyle and activities prices can increase or decrease.
Is it cheaper to live in Spain than the UK?
Yes, it is cheaper to live in Spain than in the UK.
Even though certain prices are nearly the same, like water bills, you can find certain differences which favor the Spanish territory.
For example, in Spain telecommunication companies offer packages that include both phone and television for the whole family; which can considerably reduce total expenses.
Spanish supermarket prices are also way cheaper than the UK's; especially when it comes to products such as olive oil, wine and beer.
When it comes to transportation, you will also save some money. Since public transport works so well in big cities and smaller ones are extremely walkable, using private transportation isn't necessary.
For example, in Barcelona, you can get the T-Joven if you are under 30 years old. This transport card costs 40 euros for three months and gives you unlimited access to all areas of the city. In Madrid, you can do the same until you are 25 years old with the abono card, for only 20 euros per month.
Of course, there are several transport cards to choose from depending on where you are.
But for those of you who prefer to drive, here's some good news: fuel is much cheaper in Spain; especially when it comes to diesel.
Cost of living in Spain vs the USA
Living expenses are much cheaper in Spain than in the US. If in the US you usually pay $1,500 for rent, in Spain you can live comfortably with the same amount for a month (including all expenses).
Because average US salaries can be twice the amount of salaries in Spain, US citizens find it really cheap to live in the Spanish territory.
That is why many of them try to keep their incomes in the United States by working remotely, while enjoying everything Spain has to offer at a cheap price. And the legal way of doing so is through the digital nomad visa.
Is €1,000 enough to live in Spain per month?
Yes, it is possible to live in Spain with 1,000 euros a month, as the minimum wage is 1,080 euros. However, the freedom and comfort you will have with around 1,000 euros a month will depend on the city you will live in. For example, if you were living in Andalucía, you would be more comfortable than if you were living in Bilbao, as rent is usually cheaper in the South of Spain.
In the next section, we will talk about some of the most popular cities in Spain for expats, and the cost of living in each.
Do you have any doubt? Get in touch our immigration lawyers and receive personalized legal advice and all your doubts solved:
Which are the most expensive places in Spain?
Living in cities like Madrid, Barcelona or San Sebastian can be up to 40% more expensive than other interior regions of the country.
As we explained in our article talking about the best places to live in Spain as an expat, each of them had an common downside: price.
So, even though the Spanish territory, in general, has lower prices than the vast majority of EU countries; these big cities can distort the comparison a bit.
Let's move on to see the cost of living in the cities that most expats choose: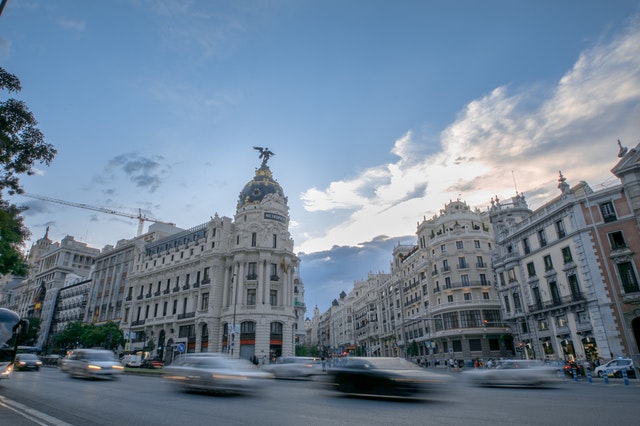 As the capital of the country, Madrid may be one of the most expensive cities.
There are many touristic places you should avoid if you don't want to burn cash; and living in the center might make this difficult.
Nevertheless, the labor market offers more opportunities; as it is one of the most important economic centers of the country, so your chances of getting a higher salary are bigger.
Furthermore, as the city is huge, it is completely possible to find cheaper rent options provided that you move outside the main touristic areas.
Cost of living in Barcelona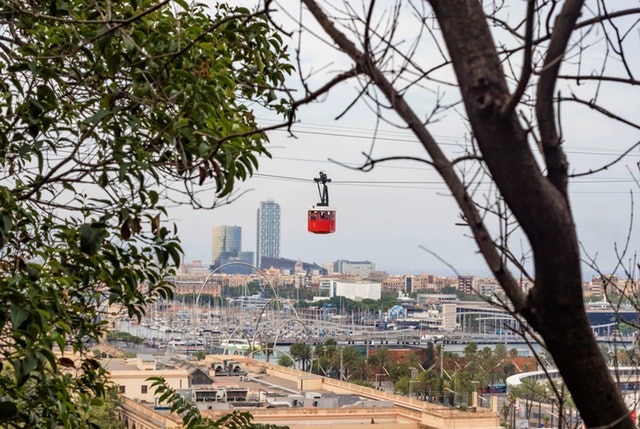 With all the students, digital nomads, and foreigners moving in and out of the city, the cost of living in Barcelona is the highest in Spain.
Offering a sea + mountain landscape, it has everything you need.
However the problem with rent prices is getting worse; moving towards €500-700 per month. That, compared to the average wage, is really high.
Our advice? Avoid the city center. The suburban areas of Barcelona offer cheaper opportunities.
And, as public transport is really efficient, you can get to the center quickly.
As a student, opting for a shared flat is the go-to option.
You can learn more about the pros and cons of living in Barcelona here.
If you really like Barcelona, you can find ways to avoid an overly expensive cost of living. But if you don't care that much about the city, Valencia, which is really similar, can be an amazing alternative.
Cost of living in the Andalucía: Malaga, Sevilla and Granada
The southern region of the country is another preferred choice for many expats. And there's good reasons for that: you can enjoy amazing living standards at a really low price.
That is the South of Spain is, according to our opinion, one of the top best 10 things in the country. 
But you need to be careful. Cities like Marbella can be expensive, even more than Barcelona depending on the area.
General living expenses won't be that high, but rental prices is what you need to pay attention to.
But, again, the surroundings and small towns close to the big cities of Andalusia can offer €300 a month options worth considering. 
Cost of living in Spain for a family of 4
In legal terms, the amount of money you need for a family of 4 would depend on the type of residence permit you are applying for.
For example, if you are applying for a Non-Lucrative Visa, meaning a visa that does not allow you to work or do any economic activity, you will need to demonstrate possession of 400% of the IPREM, which is €28,800 for yourself, and €7,200 for each additional relative. €50,400 total for a family of 4.
If you are applying for the entrepreneur's visa, you need to demonstrate possession of 100% of the IPREM, which is €7,200 for you, then €5,400 for your spouse, and €3,600 for each child.
You can read more about all the types of residence permits here.
Aside from the residence permit fees, you also have the day-to-day living fees. If you have two kids, public school education is free, aside from extra educational costs (ex. Textbooks and field-trips). For their possible hobbies, such as dance classes, you could spend around €50-70 per month (not including possible initial registration fees).
For groceries, you will probably spend a minimum of €250-300 per month, depending where you shop. For rent, a 3-bedroom apartment will cost €1200-2000 per month, also depending where you are.
How much does it cost to live in Spain?
At the end of this article, we have provided some tables that show exact prices for different expenses in Spain. But before we get to that, let's answer some frequently asked questions so that you can understand the real cost of living in the Spanish territory as a foreigner.
How much money do you need to retire in Spain?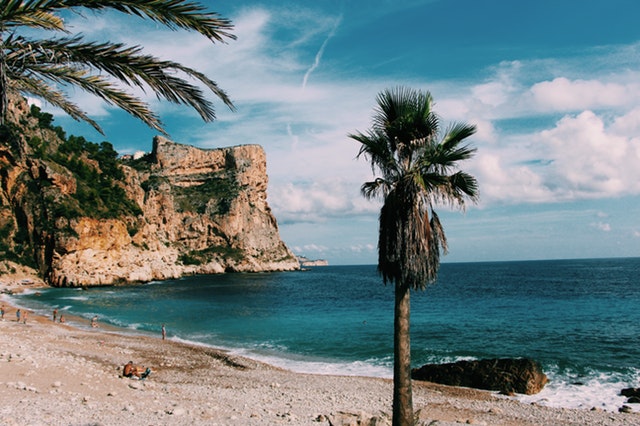 As retirees usually chose living areas that are on the surroundings of the main cities (because there's more calmness there), you can easily retire with a yearly amount of €28.000.
Of course, it will depend on where you choose to retire (for example in Costa del Sol it will be much cheaper), but that amount is a good enough estimate.
As Spain has tons of parks and outdoor spaces, leisure can be enjoyed completely for free.
Going for a walk in front of the sea, exploring nature, hiking… these are all activities that any retiree can enjoy without spending a dime.
How much is rent in Spain?
The average monthly rent is around €600. Obviously, if you move away from the central areas and avoid capital cities like Barcelona or Madrid, you can find cheaper rentals for around €400 easily.
How much are restaurants in Spain?
Restaurants in Spain are quite affordable. For lunch, you can find set menus for as low as €10 (which include the first plate, second plate, a drink and dessert).
Although for dinner you probably won't find a set menu, for €15-20 you can go to a restaurant and enjoy quality food.
If we look at the fast-food options, you can get a full menu for €6 or €8. 
Cost of purchasing a property
The cost of a property depends considerably on where you are planning to purchase it.
While in the Balearic Islands or in other exclusive areas of the main cities prices do not go below one million euros; this is not the general rule.
In Barcelona or Madrid the square meter costs between €4,000 and €6,000.
You can access a complete real estate guide including costs & taxes associated with the process of buying a house here.
Aside from the property costs, you will also have to pay taxes and various fees. This will amount to an additional 10-12%.
If you are buying second-hand property, there will be a Property Transfer Tax (ITP), but this varies depending where you are. Value-added tax (IVA), is a flat 10%. Unless you are under 32 years old, then it's 5%.
You will also have to pay notary fees, and stamp duty and property registration fees (1.5%).
How much money do you need to live comfortably in Spain? (Updated Price Examples)
Just to give you some guidance, we have prepared some tables below that show real price examples of everyday living expenses in Spain. These include, supermarket and restaurant food prices, utility bills per month, and miscellaneous activities costs.
As we have mentioned throughout this article, you will find that general living costs such as food, public transport or network providers are really cheap.
It would be with rental and property prices where the alarms might start going off.
Summary: Yearly Expenditures as a foreigner
As you have seen, living in Spain is not really that costly.
Of course, it will hugely depend on where you start living (Madrid, Barcelona or Marbella being some of the most expensive options), and on your exact lifestyle.
Nevertheless, you can comfortably live with 20.000€ per year and enjoy going out for dinner regularly.
You will need to be careful with the rent; but if you use public transport, make outdoor activities the core of your leisure and buy food in regular supermarkets, Spain is cheap.
And, as always, if you have any questions, our team of expert immigration lawyers are at your complete disposal:
Get in touch with our lawyers and let us guide you step by step: