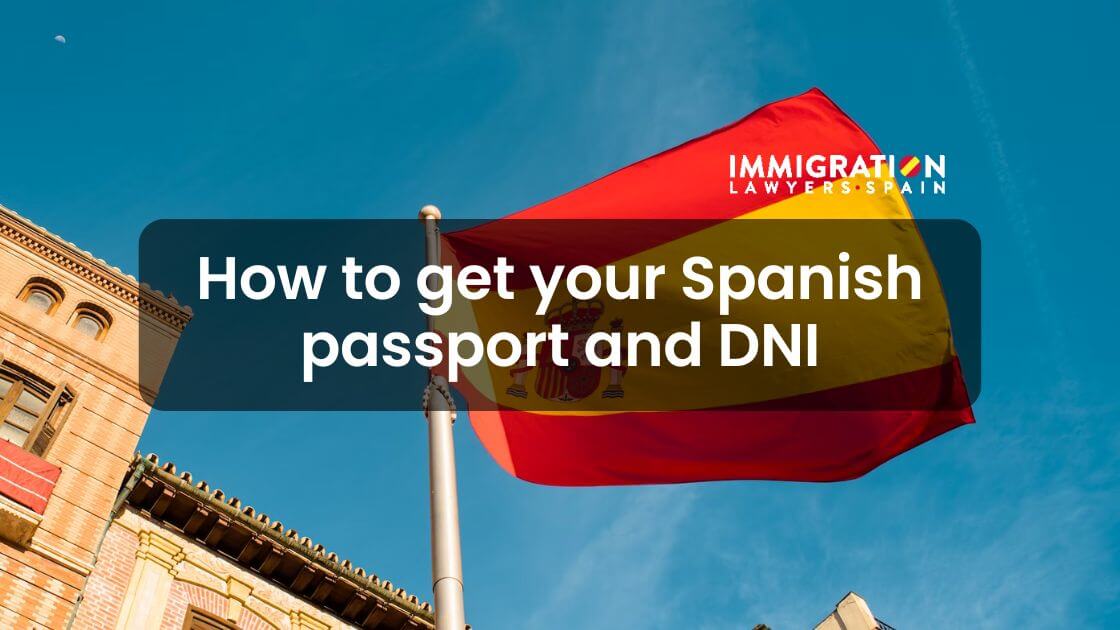 After obtaining your favorable resolution for Spanish nationality, completing the oath, and being registered in the Civil Registry, you will finally be able to obtain your Spanish DNI and passport.
But the question that many foreigners ask themselves is: how and where can I obtain it? What documentation do I need to submit? How long does it take? How do I make an appointment for the DNI?
Find the detailed answer below in this article.
Obtaining your Spanish ID after citizenship
Once your nationality by residency is favorable, you will finally become a Spanish citizen.
This implies that you will have to carry out a series of crucial steps, starting after you complete the oath process and are finally registered in the Civil Registry.
Basically we are talking about the need to manage your documentation as a Spanish citizen and be properly documented, something that you must comply with by law.
Thus, you must apply as soon as possible for your Spanish ID document, the DNI, and your Spanish passport, something that as we will now see is quite simple and fast.
Where and how can I get my DNI?
Getting both your DNI and your passport is straightforward.
The first thing you will have to do is to get an appointment, something you can easily do online through this link:
Make an appointment for the DNI here
Both identity documents (DNI and passport) are requested at any police station.
In this case, and unlike what happened with your residency cards, you can do it at any police station, regardless of where you have your address registered.
If you are in a hurry and there are no appointments soon at your closest police station, we recommend that you check at nearby police stations too.
On the day of the appointment, you will have to present all the documentation that we will see in the upcoming section, and you will get your DNI and/or passport instantly that same day.
Documents and requirements to get Spanish ID and passport
On the day of the appointment at the police station, you will need to bring the following documents:
First, your literal birth certificate as a Spanish citizen (the one issued by the civil registry). This certificate must include a final annotation specifying that it has been issued for the purpose of obtaining the Spanish DNI and passport.
You must also bring with you a passport-size photo with a white background.
Certificate of census registration (your "padrón")
In case of requesting the DNI for the first time abroad (something completely possible), it will be necessary, in addition, to bring the certificate of accreditation of residence, which will have to be issued for the purpose of obtaining the DNI on the part of the Spanish Consulate where it is registered. This must include the Consular registration number, the country of residence, and your address. 
And that's it!
Although it is true that you will also have to pay the corresponding fees, this is something that you will have to do directly with the worker who manages your DNI on the day of the appointment, and not beforehand as you have been doing with the rest of immigration fees.
How much does it cost to get your DNI for the first time?
As in any bureaucratic procedure in Spain, processing your DNI and passport have an associated fee.
In this case, the cost or fee to process the DNI is 12€, while the passport is 30€.
I already have my Spanish DNI and passport. Now what?
Once you get your DNI and passport, congratulations! You are now a Spanish citizen and are properly documented.
However, the process does not end here.
The next thing you will have to do is request your concordance certificate, in order to be able to issue it to the different authorities and institutions where you had registered in Spain with your previous data and NIE.
We are talking about the Tax Agency, Social Security, banks, etc.
Access here an article with all the details to get this certificate of concordance and its functions.
In addition, you should be aware of the renewal deadlines. Passport and DNI expire and must be renewed after 4 years.
You will find in these same documents their expiration date, which you should note in your calendar and renew when the date arrives.
If you have any doubts about any immigration or citizenship procedure, remember that our expert immigration lawyers are at your complete disposal: